As businesses around the world move closer together due to the increasing demand for interconnectivity from the market, the importance of continuous business operations also surge. Numerous variables can affect firms' working processes, some can be predicted thus making it easy to find a ready solution and some more are unpredictable making certain equipment and companies vulnerable. One of the critical factors is power stability, due to several manmade or natural causes it is a known fact that power sags or power surges are inevitable occurrences. To ensure seamless activity and to avoid downtime costs back up power system should be ready to reinforce your equipment.
TEKNOL uninterruptible power supply (UPS) can fully support your firm in further empowering your business. TEKNOL offers a wide range of small to medium capacity uninterruptible power supply UPS, and if required, we can also give you large capacity units. Our UPS equipment are made in world-class facilities and the manufacturing processes involved are authentically recognised by world renowned certifying bodies. 
The upward direction of digital transformation of various industries, locally and in abroad need not to be a threatening scenario. This should be a great opportunity to expand and explore all possibilities, and TEKNOL is here to support you in turning those goals into reality.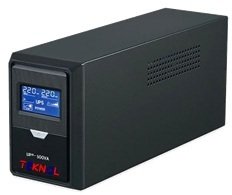 TN-C Series with LCD Display 500VA-3000VA
This series is specifically designed for PC, small workstations, small communication equipment users and pure metal case design, small power fashion aesthetic appearance, easy to operate.
Line Interactive UPS 4000VA-5000VA
Excellent microprocessor control optimizes reliability. Built in super smart charger, shorten charging time. Boost and buck AVR for voltage stabilization. Auto restart while AC is recovering Off mode charging function.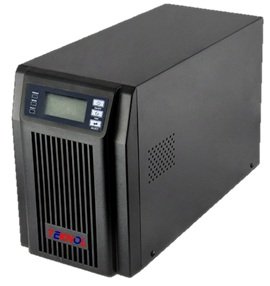 TN5200 Series High Frequency Online 1KVA-3KVA
The TN5200 series is a new type high-frequency online UPS. Adopts advanced DSP digital control technology to effectively improve product performance and system reliability, and higher power..
TN5000 Series High Frequency Online UPS
Effectively solve power problems such as power cut-off, utility high voltage, utility low voltage, voltage instantaneous drop, amplitude reduction, high voltage pulse, surge voltage, harmonic distortion..