GEL VRLA Industrial Battery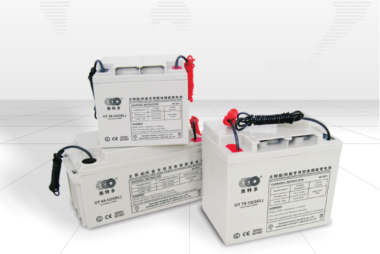 Gel battery is a type of valve regulated lead acid (VRLA) battery. The latter-day variant was augmented in the 1950s by Otto Jache and Heinz Schroeder, their innovation was given the U.S. Patent 4,414,302, and the patent number was assigned to the German company, Accumulatorenfabrik Sonnenchein.
The gel cell being used today has a thickened texture and formation, this is a result of the combination of fumed silica and sulfuric acid. This makes gel type batteries insusceptible from leakage and make it ideal for applications where low level of maintenance is required.
Maintenance free; can be mounted sideways; low self-discharged
Long lasting due to its ability to transfer heat to the outside
Performance stays high until the end of life
Produced water by combining oxygen and hydrogen
Safe operation and forgiving if abused; less dry-out than
High cycle count, tolerance to abuse and heat
Large variety of battery sizes available
Telecom cellular base sites
Telecom central offices
Data center
Switchgear
Solar power
Wind power
Off-grid power systems
UPS
GEL Battery Technical Specs and Models
GEL Small Series
GEL Medium and Large Series
GEL Long Life Series
GEL 2V Series
GEL Front Terminal Series
GEL High Rate Series